Safari Ltd
Regular price
Sale price
$19.90 SGD
Unit price
per
Save!
Out of stock
12 pieces per TOOB®. Contents Cannot Be Purchased Individually.

Journey to the Galapagos Islands, where you can see the result of thousands of years of evolution! This Toob includes a seal, blue-footed booby, penguin, hawk, land tortoise, red-footed booby, frigate, land iguana, sea turtle, crab, shark and a water iguana.

Characteristics: Including creatures that fly, scuttle, crawl, swim, and very slowly meander, the individually hand painted figurines in our Galapagos Toob will turn your home into one of the most beloved bastions of biology. Swim with the sea turtles, watch the different birds from afar, or follow in the footsteps of some of the world's most famous researchers and study the different wildlife's unique adaptations.

Size and Color: 1.5 inches long, 1.5 inches wide, and 12.8 inches tall, this Toob is a bit larger than the size of a standard American ruler and contains 12 figurines that range from 1.25 to 3.75 inches tall. Crafted with vibrant colors like the frigate's black body and crimson red neck as well as the booby's baby blue beak and differently pigmented feet, these models display life-like accuracy!

The Galapagos TOOB® is part of the TOOBS® collection
All of our products are Non-toxic and BPA free
Share
View full details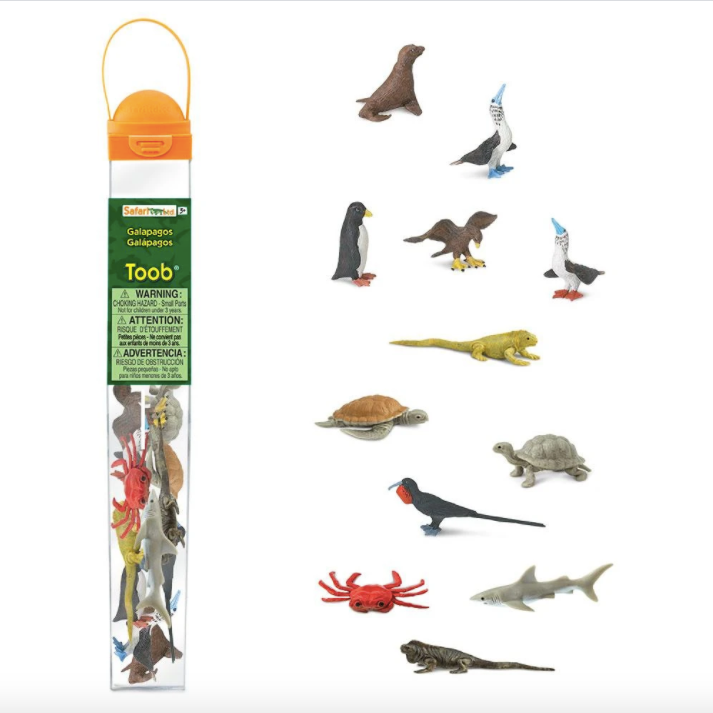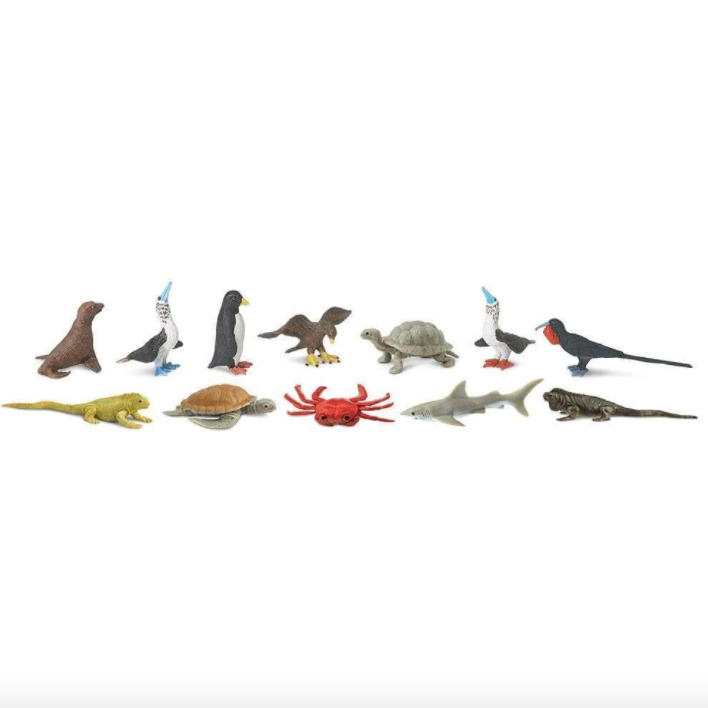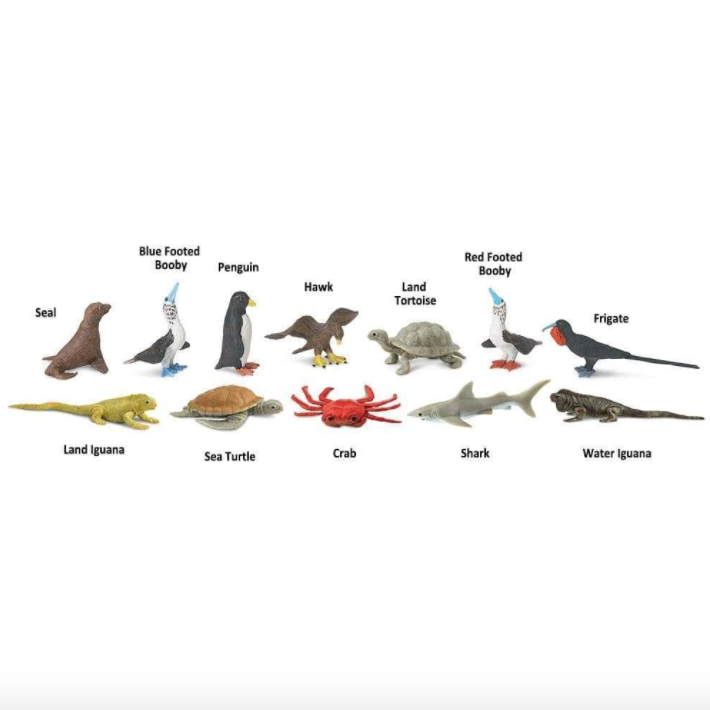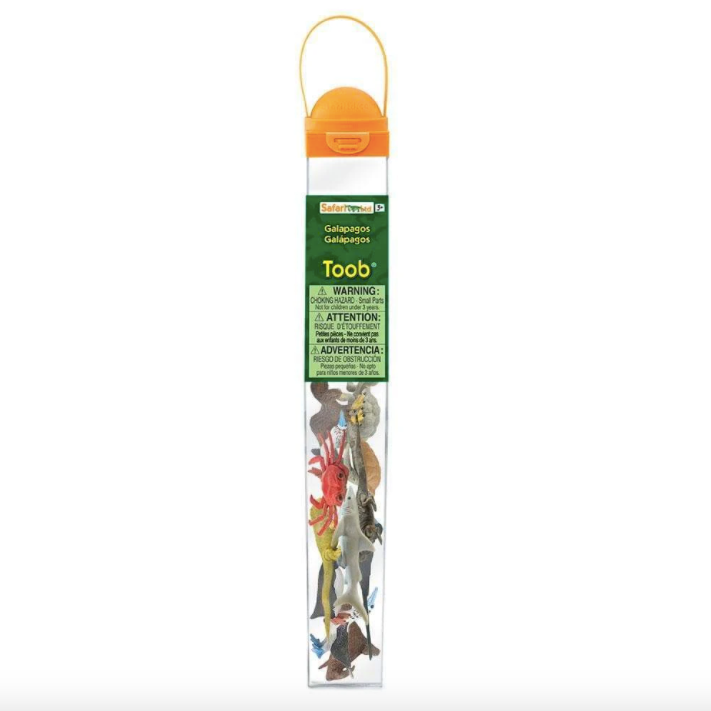 Why Colour Me Mats?
Benefits of Colouring Mats

We strongly believe in minimising screen time for children and hope to bring you and your little ones closer as you explore the imaginative world in the various scenes together!
Raised Edge Colouring Mat Border

Our colouring mats are designed with a raised edge around the border to guide young children to colour within the mats and contain any dining messes and spills.
Environmental Sustainability

All our mats are treated with a buttery smooth surface for easy cleaning even when ink is left on for days! Simply use wet wipes or gently wash with soap, and it'll be brand new once again.
Premium Food-Grade Silicone

Our colouring mats are made of premium food grade silicone, are BPA-free and certified by FDA and SGS.
Let customers speak for us